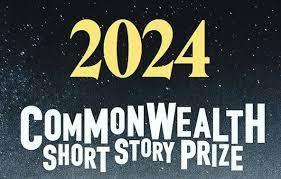 https://commonwealthfoundation.com/short-story-prize/
https://commonwealthfoundation.com/wp-content/uploads/2023/08/2024-Commo...
The prize is free to enter and open to any citizen of a Commonwealth country aged 18 and over. It is awarded for the best piece of unpublished short fiction (2,000–5,000 words).
Please read these eligibility and entry rules before beginning the online entry process. The online form is available at https://commonwealthfoundation.com/short-story-prize/ from the opening date: 1 September 2023. Submission of an entry is taken as acceptance ofthe entry rules. For any entry or eligibility queries not covered below, please email creatives@commonwealthfoundation.com for clarification before submitting an entry.
Who is eligible to submit?

The prize is open to all Commonwealth citizens aged 18 and over –  please see the full list of Commonwealth countries here.

What do the winning writers receive?

The regional winners receive £2,500 and the overall winner receives a total of £5,000. The winning stories are published online by Granta and in a special print collection by Paper + Ink. The shortlisted stories are published in adda, the online literary magazine of the Commonwealth Foundation.