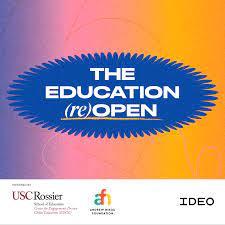 OpenIDEO - Challenge: ‪The Education (Re)Open‬ (hypeinnovation.com)
The Education (Re)Open is an opportunity to
help strengthen school communities with
solutions that reconnect people and enhance
their wellbeing, teaching, and learning as
they return to in-person learning.
We invite solutions from everyone navigating "back to school" challenges during the pandemic.
We're especially interested in solutions that could work in the Los Angeles area —
a region rich in diversity and imagination, but also severely impacted by COVID-19 —
but are also focused on spotlighting solutions that can impact everyone worldwide.
The most promising solutions will be featured in a robust and public Solution Exchange,
a repository of ideas that can help school communities prepare for the upcoming school year.
The Education (Re)Open is more than an open call for solutions; it's a chance
to reconnect people and enhance collective wellbeing, teaching, and learning — for this moment and into the future.
Sign up or log in to submit your solutions by May 14th!