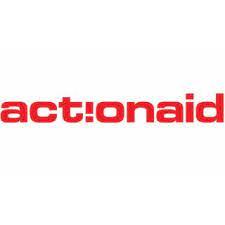 https://actionaid.org/news/2023/new-loss-and-damage-fund-must-deliver-eq...
In November 2022, the UN climate negotiations in Egypt (COP27) resulted in a victorious commitment being made – to set up a loss and damage fund to fairly compensate communities in developing countries for the losses and damages they have experienced as a result of climate disasters. 
Commenting ahead of the meeting, Brandon Wu, Head of Policy and Campaigns at ActionAid USA, said:
"The committee needs to step up to the plate and deliver a clear and equitable framework for the new loss and damage Fund, to be approved by all countries at this December's UN climate negotiations in Dubai. 

This is a huge responsibility and one that cannot be taken lightly. Defining how the new loss and damage fund will work in practice, including ways it will be governed, is of utmost importance. For far too long developed countries have failed to take responsibility for the overwhelming role they have played in causing the climate crisis.  

We are concerned these countries may try to move attention away from the fund and discuss other options for funding arrangements, in order to dodge their responsibility to contribute hard cash to poorer countries. They cannot be allowed to employ any distraction tactics during these meetings. It's vital this fund delivers for those living at the forefront of the climate crisis." 
---
To contact the ActionAid Press Office media-enquiries@actionaid.org or call +44 7586107955.  
Brandon Wu will be following discussions closely and is available for comment or interview. 
Notes to editor
The first Transitional Committee meeting is open only to a limited number of in-person observers. However, it will be webcast on this site and ActionAid will be following the proceedings closely to ensure that the committee keeps its primary objective at the centre of its work.  
Other important points to consider in a separate process from the core work of creating the framework of the new Loss and Damage fund are: 
· How loss and damage funding will be coordinated with humanitarian assistance and other forms of climate finance 
· Discussion of the role of "innovative sources" of finance such as taxes on fossil fuel companies 
· Analyses of the amount of loss and damage finance that will be needed based on different global temperature scenarios. 
It's estimated that by 2030 the global annual cost of repairing the harmful effects of disasters associated with climate change – known as loss and damage - will reach at least $300 billion, increasing to about $1.2 trillion a year by 2060.
About ActionAid
ActionAid is a global federation working with more than 15 million people living in more than 40 of the world's poorest countries. We want to see a just, fair, and sustainable world in which everybody enjoys the right to a life of dignity and freedom from poverty and oppression. We work to achieve social justice and gender equality and to eradicate poverty.