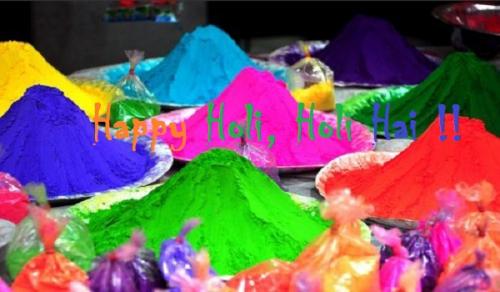 Holi hindu festival of color date history when why 2015Holi, the Festival of color also known as Basant festival or spring season festival in India. When is holi or Holi kab hai – the holi festival with colours of Love is celebrated on Phalgun Purnima which comes in February end or early March. Although, Holi is an ancient Hindu religious festival but from a long time, it has become one of the most popular with almost all communities all over India, in many parts of South Asia, as well as people of other communities outside Asia.
There is a symbolic legend to explain why holi is well celebrated as a colour fest. The word "Holi" comes from "Holika",MORE details on history the evil sister of king Hiranyakaship who had earned powers that made him virtually indestructible. The special powers blinded him, he grew arrogant, thought he was God, and demanded that everyone worship only him. Hiranyakaship's son Prahlad disagreed to him and he remained devoted to Lord Vishnu even cruel punishments, none of which affected the Prahlad or his resolve to do what he thought was right. Holika tried to kill Prahlad by taking him in fire thinking that she will not be burnt as she had this power but on contrary, Holika was burnt and Prahlad. Hindu festival of color date 2015 history when and why is celebrated holika story Radha Krishna colour of love, holi pictures, images, wallpapers, pics and hd photos.
In Braj region of India, where Krishna grew up, and the festival is celebrated for 16 days (until Rangpanchmi) in commemoration of the divine love of Radha for Krishna. Holi celebrated as festival of love. Baby Krishna had dark blue skin colour because a she demon Putana poisoned him with her breast milk. Krishna despairs whether fair skinned Radha and other Gopikas (girls) will like him because of his skin colour. Krishna played with colour with Radha to colour her face in any colour he wanted. The playful colouring of the face of Radha had become symbol of Holi.
This year holi 2015 is 6th March and Holika dahan is on 5th March