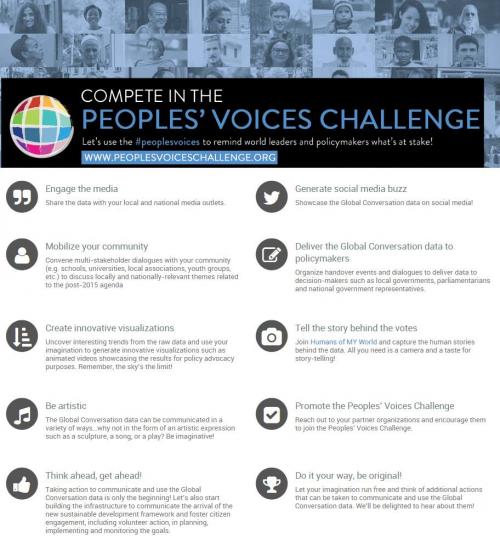 "The Global Conversation on the Post-2015 has been led by the United Nations and has gathered more than 7 million citizen voices from 194 countries. People's from all corners of the world have participated in national, regional and global multistakeholder consultations as well as in the MY World survey.
The results from the Global Conversation have already informed Member States and United Nations discussions about the future development agenda, including the proposed Sustainable Development Goals.
As we enter the last stretch in the post-2015 process, it is important that governments and negotiators do not forget the priorities of their people. Compete in the Peoples' Voices Challenge! Access and use the data collected from the Global Conversation, and communicate the results to decision-makers and the general public."
More at: http://peoplesvoiceschallenge.org/