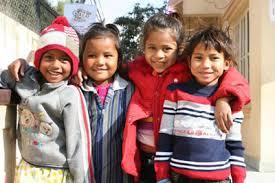 The first smile on the face of Humlas orphans is my most significant achievement. I still remember those days and moments I had passed with them by helping on their education. During last hours when one of them told me you are the real god, I realized that I had achieved something. Moreover, the news about their improved education made the event my fundamental achievement.
              After the completion of my SLC examination, I was given a chance to visit Humlas from Nepal Red Cross Society. With exciting face I went with my team. But each and every moment there made me feel sad and nervous. It was because of pitiful condition of orphans there. Next morning, I asked the co-coordinator about the reasons of their children for not going school. She amazed me by crying. Latter I found that although there is a small school there is no any adult for teaching them. The day was emotional for me.
                 My heart told what will be, if I teach them. Soon I called my father and asked whether he will permit me for that activity. At first he denied but later he told me I was correct.
                It was a very first time that I am teaching the mass. Firstly, I tried to know their potential. The task was not easy. But slowly I covered basic primary courses according to their capability. For their up gradient, I made a note and lesson plan. My day and night hard work got some success in order to motivate them towards education. Weekly I took a test. I found many of them are studying by heart and really doing well. As like the day I spend total three months there in the district.
               One day I got message from district news channel that they want me for interview. No doubt, I attend that. The interview was live telecast from the channel. I got more surprised when I saw district education minister in front of me. Soon he welcomed me with bunch of flowers and congratulations. Furthermore, he told me that I did something really great and which had not done by any people there. The moment I was really happy and proud of myself.
             In my view achievement should be something like satisfaction. If there is no any satisfaction with the success gained then it is not achievement at all. Of course, I consider my success as a real achievement because the initial smile of those children gave me such a feel that I hadn't ever in my life. Moreover, I feel proud to say my achievement because it was not only my success but the success of whole orphans mass.