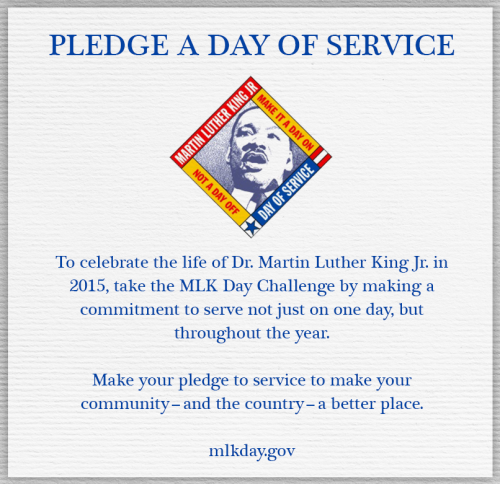 Dr King has been an extraordinary example of community service and it is great to know that the day of his birthday is celebrated as public holiday throughout all USA. Dr. King has also been a pioneer in peaceful civil disobedience by going peacefully against the unjust apartheid laws that were depriving the afro Americans of dignity and respect.
His book Why Can't  We Wait is a majestic piece on how advocacy must turned to pacific direction actions in order to change the status quo. In the book Dr. King explains the evolution of the civil right movement and how the circumstances pushed for a more confrontational approach against unjust institutions in the south of the States. Here we are with the direct action approach, challenging for the first time what was not a rule of law but an unfair rule by law set by the white supremacists.
It all comes together: serving your communities , praying with their members, providing help and support for those most in need; getting organized to claim rights being denied for centuries; advocating and policy making to bring last changes in unequal society; moving to peaceful direct action even by going against the laws. It was not easy for Dr. King and his colleagues of the civil movement to strategize on what came to be known as "non violent activism".
Volunteering and Serving
Awareness Making
Campaigning and Activism
These are the pillars of any community organizing strategy. These are the foundations to bring a change in the status quo peacefully without recurring to the use of violence.
Dr. King paid with his life. I am sure that Nelson Mandela changed his tactics because of his years in prison but also because of the inspiration of the work done by Dr. King. Injustice cannot by fought with another injustice. Forgiving is not forgetting and together with truth telling exercises remains a cornerstone of any reconciliation process.
It is a tough process and change takes decades. Even recently we know about racial tensions in the major cities of the USA. Discrimination against afro American did not end with the election of Barack Obama.
There are still lots of problem and maybe for this reason that former NBA Champion Kareem Abdul Jabbar has mixed feelings about MLK Day as expressed on the Time magazine
http://time.com/3672907/kareem-abdul-jabbar-why-i-have-mixed-feelings-about-mlk-day/
Despite the challenges the recipes offered by Dr.King are still valid and must be applied and enforced even more vigorously: activism, direct action but no violence.
In the USA they say that MLK DAY is a day On, not a day off. I wish the entire world could make this day into something useful and helpful for those in need.
Also for this reason, the American Embassy in Nepal in partnership with ENGAGE is organizing an event "Social Change through Volunteerism" on 28th of January at the American Embassy. Join us at https://www.facebook.com/events/704781342970191/ Hurry up as we have very limited spaces
For information on MLK DAY:
http://www.nationalservice.gov/mlkday2015